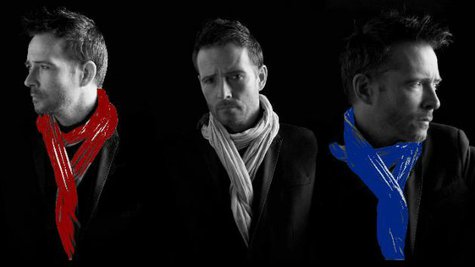 While Scott Weiland is still upset about his recent dismissal as the lead singer of Stone Temple Pilots , he says he would like to tour with them again, provided that they breathe some new life into the band with a new album.
"My philosophy is that I don't feel like going on the road and playing a greatest-hits set that we've been playing for five years," he tells Cleveland Scene magazine. "If we're going to do something, we need to get back in the studio with [producer] Brendan O'Brien , who has a track record with us, and get re-inspired artistically again."
The singer adds that he doesn't want STP to turn into a nostalgia act. "We need to [make a new album] and get out there on the road and get out there with some excitement and not just turn our legacy into what Journey or Foreigner is," he explains. "That's not what we're about. That's not at all what I'm about."
Weiland is currently out on a North American tour performing STP's first two albums, 1992's Core and 1994's Purple , with his new solo band, The Wildabouts .
Copyright 2013 ABC News Radio