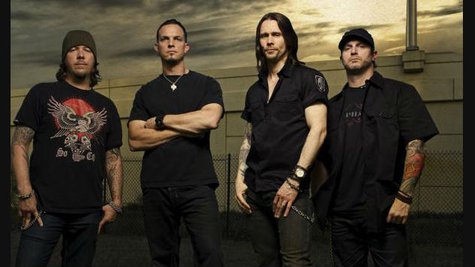 Alter Bridge is getting ready to release a new box set. The band has just launched a new website, AlterBridgeBoxSet.com , which features a clock counting down to to set's May 14 release date.
While the details of the upcoming package haven't been yet released, a 19-second video teaser hints that it will include the band's three studio albums -- 2004's One Day Remains , 2007's Blackbird and 2010's AB III -- as well as their Live at Wembley CD/DVD. The teaser flashes the street dates for all four releases along with the phrase, "What's in the box?"
Alter Bridge is currently in the studio working on their fourth studio album, which is expected to be released later this year.
Copyright 2013 ABC News Radio