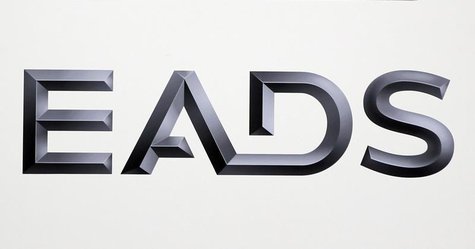 PARIS (Reuters) - Sweeping corporate changes being planned at European aerospace group EADS will take effect in the first few days of April rather than immediately following a March 27 shareholder meeting, a company spokesman said on Thursday.
The pause of several days is needed to ensure changes in the shareholder structure are formally approved by the Dutch company registrar, which is closed over Easter.
"It will take a few days after the EGM (shareholder meeting) for full consummation, meaning finalizing all required legal steps," said EADS's chief spokesman Rainer Ohler, in response to a Reuters query about the timing.
"The final step is the registration of all articles of association with the registrar. Only when that has been accomplished will 'EADS 2.0.' with all its new structures be in place. Given that there is a long Easter weekend this will take us a few days into April."
Only when this has taken place will the appointment of a new board formally take effect, which means investors are unlikely to hear the keenly awaited details about plans for a share buyback until the first week of April at the earliest.
The extraordinary general meeting will vote on new articles of association, the authorizing of a share buyback of up to 15 percent and the composition of a new board expected to be chaired by former Thales chief executive Denis Ranque.
After a decade of Franco-German control under a pact between France and two industrial partners, French media group Lagardere and German carmaker Daimler , EADS is re-inventing itself to allow the industrial shareholders to exit and the German government to take part of Daimler's stake.
The structure boosts the free-market float from 50 percent to 70 percent of the shares and caps combined French, German and Spanish government stakes at 28 percent - below the 30 percent threshold for triggering a mandatory bid.
Any government shares above 28 percent will be placed in a foundation granting the governments dividends but no control over the votes.
(Reporting by Tim Hepher; Editing by Lionel Laurent and Greg Mahlich)