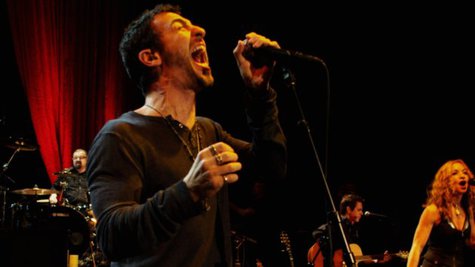 Sully Erna is getting ready to make his silver-screen debut. According to Blabbermouth.net , the Godsmack frontman has scored a role in an upcoming feature-length horror film, Army of the Damned .
The film's plot revolves around "a group of local cops in a sleepy town" who are being filmed for a reality TV show. Erna is slated to play one of several police officers in the flick that has to fight for his life after the group responds to a dangerous domestic disturbance call.
A release date for the film has yet to be announced.
Copyright 2013 ABC News Radio