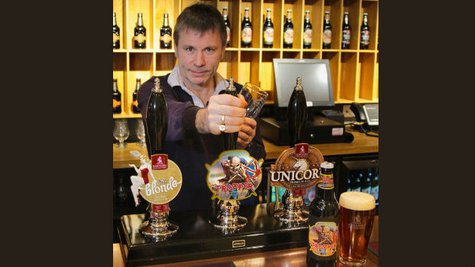 Iron Maiden has revealed that they will soon be launching their own brand of beer . The band has partnered with Robinsons, a family brewery in Cheshire, England, to create Trooper Ale, named after the band's single "The Trooper" from 1983's Piece of Mind .
"I thought I'd died and gone to heaven when we were asked to create our own beer," says frontman Bruce Dickinson in a statement. "I have to say that I was very nervous: Robinsons are the only people I have had to audition for in 30 years. Their magic has been to create the alchemical wedding of flavor and texture that is Trooper. I love it."
While a firm release date for the beer has yet to be announced, the band expects to make the brew available for purchase to fans around the world starting in May.
Copyright 2013 ABC News Radio