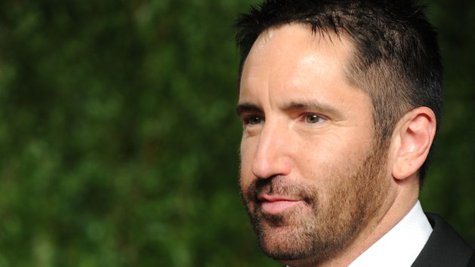 Don't expect the set list for the upcoming Nine Inch Nails tour dates to be nothing but old material. Fans will get to hear some new music from the band as well.
Frontman Trent Reznor tells NME that the group plans to perform "a couple of tracks" during their live dates that were "intended to go on a greatest hits record." Reznor adds that he wrote the tracks with King Crimson multi-instrumentalist Adrian Belew , who is now part of the group's new lineup.
In addition to experiencing some new music from the band, Reznor says that their upcoming concerts will feature a fair amount of musical experimentation. "The intention is to reconstruct songs based on this new instrumentation and only play songs we as a band feel good about," he reveals. "With Nine Inch Nails last time, I felt that I'd explored that kind of bludgeoning rock thing in a lot of different ways, like I'd done everything I could do with that format."

So far, NIN is set to appear at a number of festivals overseas, including Japan's Fuji Rock Festival, South Korea's Ansan Valley Festival and Germany's Rock'n'Heim Festival. While the band is expected to announce more tour dates soon, Billboard quotes sources saying that NIN will be performing at this year's Lollapalooza festival, which takes place August 2-4 in Chicago, IL.
Copyright 2013 ABC News Radio