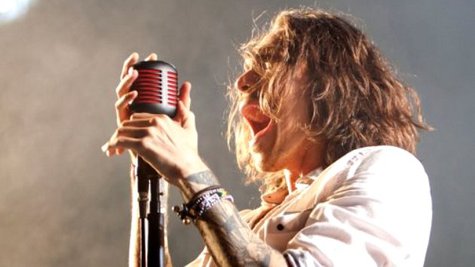 Incubus frontman Brandon Boyd is a busy guy. The singer says he's been working on a number of new projects while Incubus is on hiatus, including a new solo album.
"It's awesome," he tells Billboard . "When you hear it, you'll probably be reminded of sailors riding unicorns and unicorns farting beautiful gift-making elves and things like that…rainbows, pots of gold…stuff like that." Boyd notes that while he's ready for the album to be released, there's a bunch of "logistical stuff" that needs to be figured out first.
In addition to a new solo album, Boyd is working on a new book which will compliment the upcoming release. "It's an art book and it looks like the music sounds," he explains.
While Boyd has been busy with his own projects, the singer says his Incubus bandmates have been working on a number of side projects as well. " Chris Kilmore has been doing a lot of DJ gigs and has been making a name for himself doing so. [Guitarist] Mike Einziger just scored an independent film that's coming out this week I think. [Bassist] Ben Kenney is making another solo record on the East Coast."
Copyright 2013 ABC News Radio