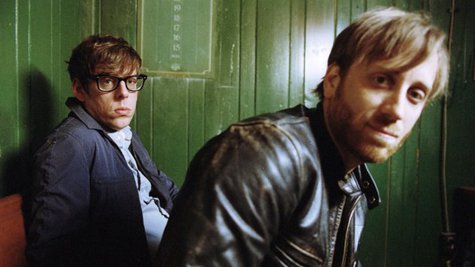 The manager of The Black Keys has been accused of offering free tickets for one of the band's concerts in order to influence an opponent of an anti-scalping bill in Tennessee backed by Ticketmaster.
According to WTVF-TV in Nashville, an attorney named John Ray Clemmons sent a letter to the state Senate Commerce Committee chairman, alleging that Black Keys manager Fielding Logan offered him "what he described as really good tickets to the upcoming Black Keys concert" prior to Clemmons' scheduled testimony before the committee in an alleged attempt to "keep me from opposing the bill."
Clemmons opposes the bill because he believes it would hurt charities that raise money by buying and then auctioning off tickets.
Logan confirms to both WTVF in a phone interview and to the committee chairman in a letter that he made the offer for the band's May 3 concert in Nashville, but he says he wasn't trying to influence Clemmons. He says in the letter that the offer was made "to demonstrate that paperless tickets can be transferred for the purpose of helping charities."
Logan is also the manager for country musician Eric Church .
Copyright 2013 ABC News Radio