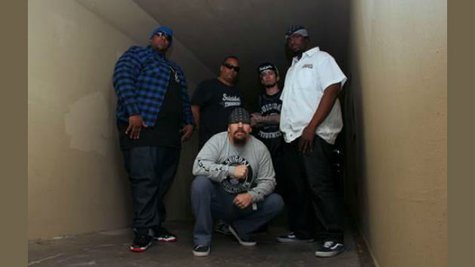 It's been 13 long years since we've gotten any new music from Suicidal Tendencies , but that's all about to change. The band has just revealed that they will release a full-length album of new material, titled 13 , on March 26.
"First, thank you for all the people that have patiently waited for this record," said frontman Mike Muir in a statement. "Now I will shut up and let the music do the talking."
True to its name, the album features 13 tracks and includes guest appearances by Larry Linkogle and Jimmy Fitzpatrick of the freestyle motocross team Metal Mulisha, as well as a number of professional skaters.
The band has also announced that they'll be kicking off a North American tour to support 13 . That outing, dubbed the Slam City Tour, kicks off on April 11 at the Regency Ballroom in San Francisco, CA. Madball and Waking the Dead will support the band on select dates. Visit SuicidalTendencies.com to see the full itinerary.
Here's the track list for 13 :
"Shake It Out"
"Smash It!" (feat. Larry Linkogle and Jimmy Fitzpatrick of the Metal Mulisha)
"This Ain't a Celebration"
"God Only Knows…Who I Am"
"Make Your Stand!"
"Who's Afraid?"
"Show Some Love…Tear It Down" (feat. Pro skaters Danny Way, Tony Trujillo, Steve and Alex Olson, Vincent Alvarez, Elijah Berle and Jim "Red Dog" Muir)
"Cyco Style"
"Slam City"
"Till My Last Breath"
"Living the Fight"
"Life…(Can't Live with It, Can't Live Without It)"
"This World"
Copyright 2013 ABC News Radio