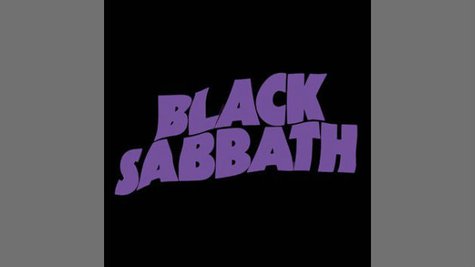 Black Sabbath has revealed that its long-awaited studio album, 13 , will hit stores on June 11 . The Rick Rubin -produced collection can be pre-ordered now, and is available in a variety of formats.
13 will be issued as a standard CD, a deluxe two-CD set featuring a disc of bonus recordings, a high-quality vinyl LP, and a limited-edition super deluxe box set. The latter package will come housed in a clamshell box and will include the two-CD collection, the LP, a DVD featuring a documentary titled Black Sabbath -- The Re-Union and five behind-the scenes clips, 13 photo prints of the group, handwritten lyrics and a downloadable card containing interviews with the band members discussing each new song.
Those pre-ordering the album will automatically be entered into a contest offering a trip to London to attend an official launch event for 13 , as well as a meet-and-greet with Black Sabbath.
In other news, Black Sabbath has posted online a new behind-the-scenes video featuring the band's members and Rubin discussing the making of the album. In the clip, which was directed by singer Ozzy Osbourne 's son Jack , the veteran rockers and the renowned producer profess their admiration for each other.
"I've been a Black Sabbath fan my whole life," says Rubin, "and getting to come to work every day, and hearing Black Sabbath play, it stimulates something in me just like when I was 14 years old."
Ozzy, meanwhile, says of Rick, "He looks like a bit of a guru but he knows what he's looking for and when he's satisfied with what he's got.
Adds guitarist Tony Iommi , "I think [Rubin's] looking for a raw Sabbath and I think we're looking for that as well."
Sabbath kicks off a tour of New Zealand and Australia on April 20 in Auckland, New Zealand.
Copyright 2013 ABC News Radio