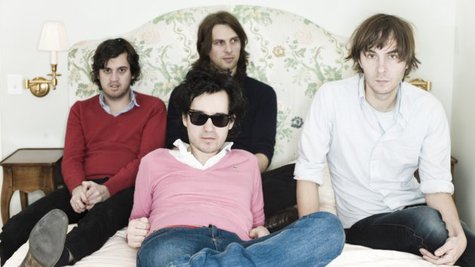 Phoenix is set to appear on NBC's Saturday Night Live next month. The band will perform tracks from their upcoming album, Bankrupt! , as the show's musical guest. This will mark the band's second appearance on show. Phoenix performed "Lisztomania" and "1901" from their Wolfgang Amadeus Phoenix album back in 2009.
The guys will hit the SNL stage on April 6, along with host Melissa McCarthy , who currently stars in Identity Thief , now in theaters.
Bankrupt! arrives in stores on April 23. Phoenix will kick off a North American tour on March 28 at the Queen Elizabeth Theatre in Vancouver, Canada and will headline the Coachella festival on April 13 and 20 in Indio, California. For the full list of tour dates visit WeArePhoenix.com .
Copyright 2013 ABC News Radio