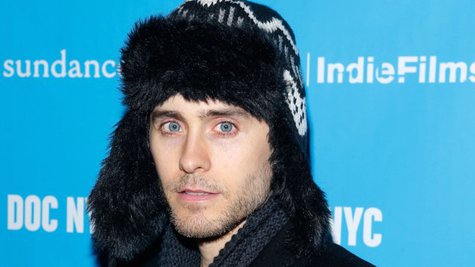 30 Seconds to Mars singer Jared Leto has signed on to participate in a series of events at this year's South by Southwest festival.
First, Leto will host a discussion about how bands and brands can use Twitter to help promote their projects and products. That'll take place Tuesday at 12 p.m. at the Sonos Lounge in Austin, Texas. Shortly after that, Leto will be a part of a "creative conversation" with founder of Buzzfeed Jonah Peretti at the Fast Company Grill at The Cedar Door at 2 p.m.
Wednesday, Leto will be interviewed at the Austin Convention Center on 2 p.m. Then at 4:30 p.m., the singer will host a screening of his documentary, Artifact , which won the People's Choice Award at the Toronto International Film Festival last year. The film tells the story of 30 Seconds to Mars' legal battle with record label EMI, which slapped the group with a $30 million lawsuit when it tried to leave the label in 2007. The lawsuit was eventually dropped and the band wound up releasing its 2009 album , This Is War , through EMI.
In other 30 Seconds to Mars news, the band will digitally release "Up in the Air," the first single from their upcoming fourth studio album, on March 19.
Copyright 2013 ABC News Radio