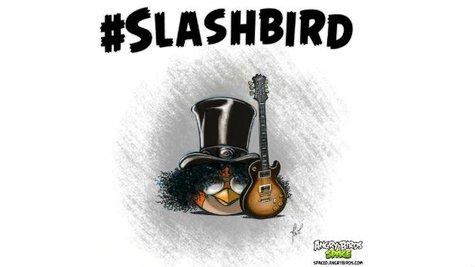 Rovio Entertainment, creator of the Angry Birds app and video game franchise, has teamed up with Slash to create a new version of the theme song for Angry Birds Space .
The former Guns N' Roses guitarist explains that he's enjoyed the Angry Birds franchise ever since someone showed him the game while he was on the road in 2010. "The game is addicting but at the same time it's an ingenious game basically of physics…which just fascinates me," he says in a video interview . "So I became an instant fan of Angry Birds and still am. A lot of people think I'm a real geek for it."
Users who download the latest update for Angry Birds Space on iTunes will get to check out Slash's version of the theme song, along with a picture of a character inspired by the guitarist, named SlashBird.
Copyright 2013 ABC News Radio