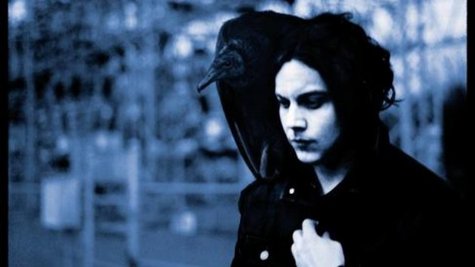 Jack White 's Blunderbuss just went gold. The Recording Industry of Association of America has certified that the ex- White Stripes singer's debut solo album has sold over 500,000 copies.
Blunderbuss has been a hugely successful release for White, scoring him his first #1 album on the Billboard 200 albums chart its first week out. While White has racked up seven top-10 albums with The White Stripes, The Raconteurs and The Dead Weather , he's never scored a #1 album on the Billboard album chart until Blunderbuss . White's previously highest-charting release was The Stripes' final studio album, Icky Thump , which hit #2 when it was released in 2007.
In addition, Blunderbuss was the best-selling vinyl album of 2012, racking up 33,000 copies sold, according to Nielsen Soundscan's vinyl charts. Blunderbuss unseated The Beatles 1969 album, Abbey Road , which had held the top spot on the vinyl charts for the last three years. Blunderbuss is also the first new album to top the vinyl charts since Soundscan first started tracking vinyl sales in 2008.
Copyright 2013 ABC News Radio