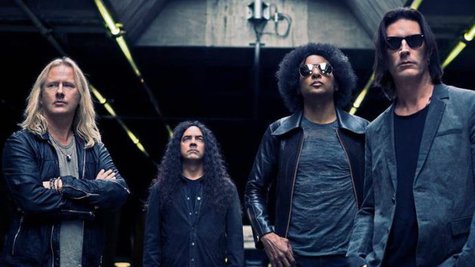 Alice in Chains guitarist Jerry Cantrell says that the band's upcoming album, The Devil Put Dinosaurs Here , will feature some heavier themes than their previous release, 2009's Black Gives Way to Blue .
"There's some real filth in there," he tells Rolling Stone . "We're trying to make a record that we dig and we're trying to keep the bar high for ourselves and see if we can get past it, and I think that we did again."
Cantrell adds that he's thrilled that fans have been responding well to the album's first single, "Hollow," which is currently in the top spot on the Active Rock Chart. "We just put that song out there for the fans and then it ended up turning into a number-one single, a six-minute sludgy metal tune," he notes. "That's always fun, to see something like that happen."
While The Devil Put Dinosaurs Here doesn't yet have a firm release date, it is expected to hit all the usual outlets sometime in May.
Copyright 2013 ABC News Radio