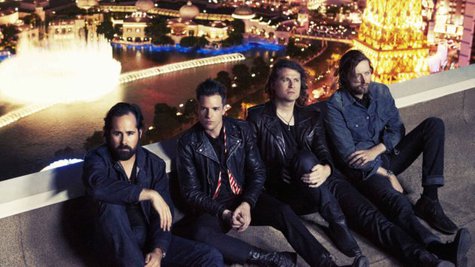 The Killers are anxious to release their follow-up to last year's Battle Born . Drummer Ronnie Vannucci says that the guys have recently spent time in the studio recording new material, and they're ready for their fans to hear it now.
"I hope there's a new album soon," Vannucci tells U.K.'s Daily Star . "We've been working on stuff. I want to put out a new record now but it's about getting us all on the same page."
Vannucci adds that he has been working on a number of new tracks while out on tour promoting Battle Born . "I bring a guitar with me everywhere," he notes. "Playing the same songs over and over again is like having the same dinner every night. So you want to start getting in the kitchen and experimenting a bit."
Copyright 2013 ABC News Radio