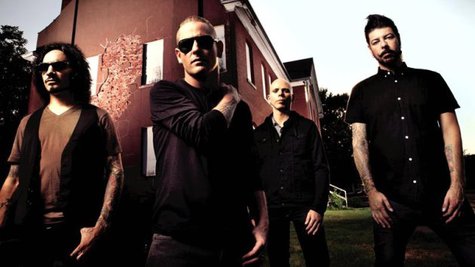 Stone Sour wants to remind us that they've got a new video headed our way. The band recently posted an online trailer for "Do Me a Favor," the first single from the upcoming, second installment of their House of Gold & Bones concept album. The 45-second animated clip features a few quick scenes of a cloaked figure that appears to be running from a group of zombies.
Frontman Corey Taylor recently told ABC News Radio that the upcoming video will include some unique special effects and will be "very much like a mini-movie." While a firm release date for the video has yet to be announced, it's expected to be released in the coming weeks.
House of Gold & Bones Part 2 is set to arrive in stores on April 9. You'll be able to get your hands on the first issue of a comic book mini-series based on the double album starting April 17.
Copyright 2013 ABC News Radio