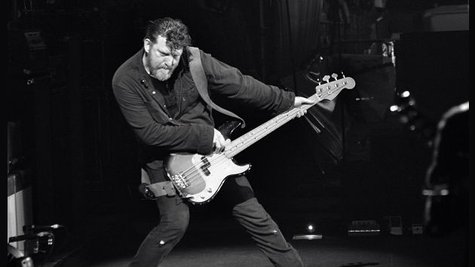 Soundgarden 's Ben Shepherd has announced plans to release his debut solo album, In Deep Owl , this summer. The bassist says the new album will be released under the moniker HBS , which are his initials.
According to SPIN , the upcoming release will feature guest appearances by Shepherd's Soundgarden band mate, drummer Matt Cameron , and former Pearl Jam drummer Matt Chamberlain .
To give you an idea of what the new album will sound like, Shepherd has posted a stream of one of the new cuts, "Baron Robber," on his Soundcloud page .
In Deep Owl is set to arrive in stores on August 27.
Copyright 2013 ABC News Radio