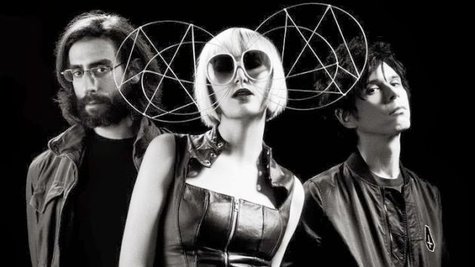 Yeah Yeah Yeahs serenade the sunrise at one of New York City's biggest landmarks in the video for "Despair," the new single from their recently-released fourth studio album, Mosquito . In the six-minute clip , the band meets at the top of the Empire State Building, where they quickly grab their instruments and perform the track as the sun begins to rise.
Frontwoman Karen O notes that she was thrilled to film the video at one of NYC's most iconic buildings.
"I felt like I could give as personal a performance because of our history together," she says in a statement. "It was important to us that it felt intimate despite being filmed at one of NYC's most famous landmarks and an international cultural icon. It was my first-ever trip up to the top of the [Empire State Building]...we were up there from 3 a.m. to sunrise, I'm guessing very few get to see that view from up there at those hours."
Yeah Yeah Yeahs are currently trekking across North America promoting Mosquito . Visit YeahYeahYeahs.com to view the full itinerary.
Copyright 2013 ABC News Radio