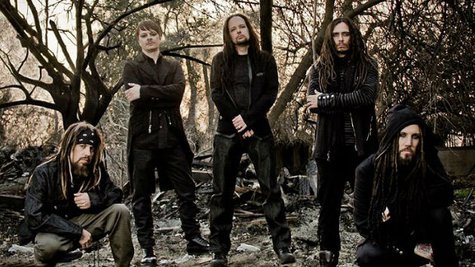 Korn 's Ray Luzier has let slip the release date for the group's follow-up to 2011′s The Path of Totality .
The drummer revealed that the new release will arrive in stores on September 24 in the caption of a picture he posted on Instagram depicting the band attending a press junket. The caption reads: "Korn press Konference in France, we played them parts of 2 new songs off our SIC new record coming out Sept 24th. #korntour2013 #kornfans #korn #korn2013 #fieldy #brianheadwelch #munky #jdevil."
The upcoming album -- whose title has yet to be revealed -- marks the return of guitarist Brian "Head" Welch , who quit the band in 2005.
Copyright 2013 ABC News Radio