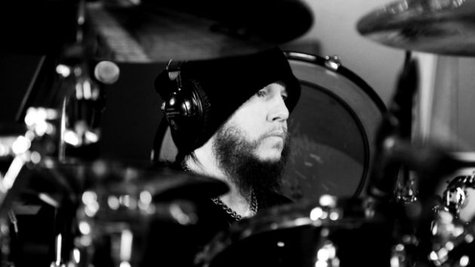 After months of secrecy, Joey Jordison has revealed the name of his new side project. The Slipknot drummer's new band will be called Scar the Martyr .
The new group's lineup features a number of veterans of the heavy metal scene, including Strapping Young Lad multi-instrumentalist Jed Simon , former Darkest Hour guitarist Kris Norris and former Marilyn Manson keyboardist/drummer Chris Vrenna . In addition, the group will be fronted by newcomer Henry Derek , who co-wrote the new material with Jordison.
"With this project, I focused my efforts on writing for the better of the song," says Jordison in a statement. "I wasn't worried about flash or persona...It's all about writing a good solid song. I'm writing music that people can grasp and hold on to...something that resonates."
While Scar the Martyr has yet to reveal the name and release date of the group's debut album, it is expected to arrive in stores sometime this fall.
Copyright 2013 ABC News Radio