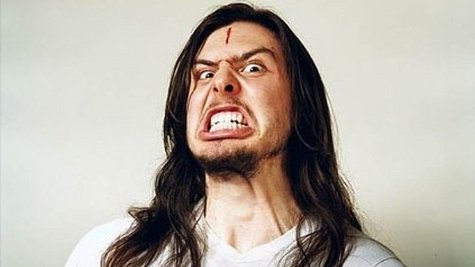 Andrew WK 's name is in the record book. On Thursday evening, he successfully achieved his goal of playing the drums for 24 consecutive hours at Oakley's flagship retail store in New York City's Times Square, setting a Guinness World Record.
The stunt was part of MTV's O Music Awards. After Andrew reached the 24-hour mark, he was officially recognized as the record holder of the "Longest Drum Session in a Retail Store."
During his mission, Andrew was joined by other drummers including the Red Hot Chili Peppers ' Chad Smith , The Ramones ' Marky Ramone , The Roots ' Questlove and Hanson 's Zac Hanson . Former Billy Joel drummer Liberty DeVitto and actor Cuba Gooding Jr. also took part in the fun.
Last year, The Flaming Lips set a Guinness World Record during the O Music Awards for the most concerts performed in multiple cities in a 24-hour span.
Andrew was also a winner during this year's ceremony, picking up the prize for must-follow artist on Twitter. In addition, Jack White earned the award for analog genius, and Yoko Ono was honored with the digital genius award. You can check out a complete list of winners at OMusicAwards.com .
Copyright 2013 ABC News Radio