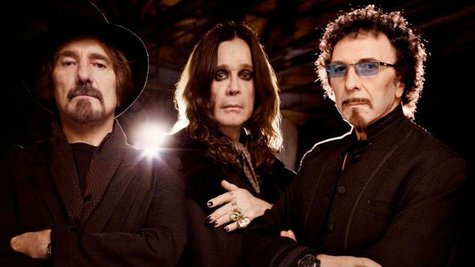 Riding high on the success of Black Sabbath 's 13 , which debuted at #1 on the Billboard 200 this week, frontman Ozzy Osbourne is already thinking about the group's next release. While the singer says he's hoping to make more new music with the band, it will depend on guitarist Tony Iommi , who's currently battling lymphoma.
"At the moment, we're doing so many weeks on the road, then [Iommi] has to go back for more treatment," Ozzy tells U.K. newspaper The Telegraph . "He's had chemo and radiotherapy, and now he's on a thing to boost his immune system. I really hope it's gone for good. But you never know with that stuff."
In addition to scoring the group's first #1 debut on the Billboard 200, 13 also landed atop the U.K.'s Official Albums Chart , in the process setting a British record for the most years between chart-topping studio releases from an artist. Black Sabbath's second studio effort, Paranoid , reached #1 on the tally 42 years and eight months earlier.
Copyright 2013 ABC News Radio