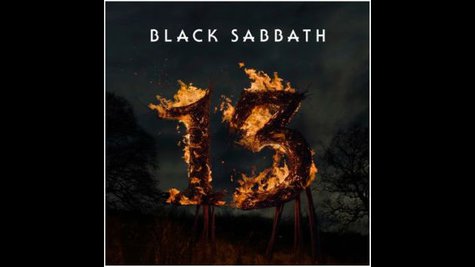 Black Sabbath 's new album, 13 , easily debuted at #1 on the Billboard 200 after selling 155,000 copies in its first week out. The milestone marks the first time the legendary heavy-metal act has topped the chart, and comes nearly 43 years after the band's initial Billboard 200 appearance with its self-titled debut. Sabbath's previous highest chart entry was 1971's Masters of Reality , which reached #8 and was the group's only release to even crack the top 10.
13 also set a record for the most copies of an album Sabbath has sold in a week since SoundScan began keeping track of sales information back in 1991. The Rock and Roll Hall of Famers' previous best was held by their concert album Reunion , which sold 62,000 copies when it premiered in 1998.
13 's achievements even eclipse Sabbath frontman Ozzy Osbourne 's solo SoundScan-era chart and sales records. The Metal Madman's best sales week came in 2001, when Down to Earth moved 153,000 copies in its first week of release. His highest-charting album is 2007's Black Rain , which peaked at #3.
Commenting on the new album's big U.S. debut, guitarist Tony Iommi says in a statement, "The news is absolutely amazing -- we couldn't have imagined this would happen. We have the greatest fans."
Adds Osbourne, "There have been so many amazing highlights in our long career. To finally have our first #1 album in the U.S. is another incredible milestone for Black Sabbath. Thank you to all of our fans for their support and loyalty."
As previously reported, 13 also landed atop the U.K.'s Official Albums Chart , in the process setting a British record for the most years between chart-topping studio releases from an artist. Black Sabbath's second studio effort, Paranoid , reached #1 on the tally 42 years and eight months earlier.
Copyright 2013 ABC News Radio