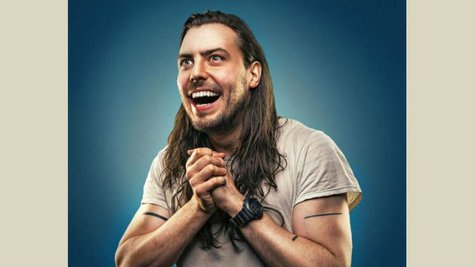 Last year, The Flaming Lips set a Guinness World Record for the most concerts performed in multiple cities in a 24-hour span during MTV's O Music Awards. This year, the event's producers have tapped Andrew WK to take on a new challenge. The singer will play the drums for 24-hours straight at Oakley's flagship retail store in New York City's Times Square with the goal to set the Guinness World Record for "Longest Drum Session in a Retail Store."
"Despite my apparent confidence, inside I am actually a very small, trembling shell of a person, who is not only intimidated, but completely mortified and horrified by the ramifications of this challenge," said the singer in a statement on his website . "Just drumming for an hour -- just drumming for 24 seconds -- can be quite intense. I think it will push me to the very lengths of my strengths."
The notoriously hard-partying singer adds that a number of surprise guests will drop by during his time behind the drum kit, including ?uestlove from The Roots .
The MTV O Music Awards -- and Andrew's drumming challenge -- will stream live at OMusicAwards.com starting Wednesday at 7 p.m. ET.
Copyright 2013 ABC News Radio