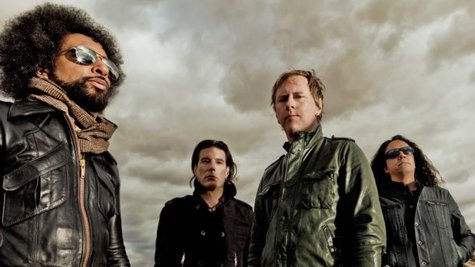 A new Alice in Chains -themed app that's sure to excite gamers is now available for Apple's iPhone, iPad and iPod Touch devices.
Alice in Chains Pinball Rocks serves up plenty of crazy virtual flipper action backed by a soundtrack that features a number of the band's classic hits. It also includes a bonus game that unlocks the single "Hollow" from their latest album, The Devil Put Dinosaurs Here . The game boasts a variety of high-definition graphics and camera angles, including a 3-D perspective.
Players also can enjoy various Alice in Chains-related elements that have been incorporated into the game, such as the three-legged dog from the cover of the group's 1995 self-titled album.
Alice in Chains Pinball Rocks can be purchased for $2.99 at the iTunes store.
Copyright 2013 ABC News Radio