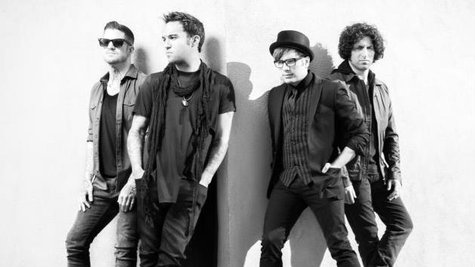 Fall Out Boy is taking some time out from their busy touring schedule to stop by NBC's The Voice next week. The band has just revealed that they'll be appearing on the program on Monday night, where they'll perform their hit single, "My Songs Know What You Did in the Dark (Light Em Up)."
The group is currently trekking across North America promoting their new first album in five years, Save Rock and Roll . Visit FallOutBoy.com to view the full itinerary.
If you miss the chance to see FOB out on tour this summer, you can tune in to catch the guys performing a set on NBC's Today show on July 19.
Copyright 2013 ABC News Radio