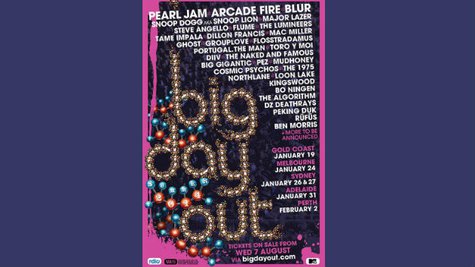 Pearl Jam , Arcade Fire and Blur are part of an eclectic list of artists who will participate in Australia's annual Big Day Out festival, which takes place in major cities across the country January 19-February 2, 2014.
Festival promoter Ken West says he was thrilled to get all three bands on the bill, especially because he thought that Blur would decline their invitation. "I didn't think it was going to happen because [frontman] Damon Albarn wanted to focus on his solo album next year and we were still negotiating with Arcade Fire," West tells News.com.au . "Then both bands said yes and there was no way I was going to knock back Blur."
Other bands set to rock the main stage at the event include The Lumineers , Tame Impala , Grouplove , Portgual. The Man , Mudhoney , The 1975 and more.
To view the full lineup and get your tickets to the event, visit BigDayOut.com .
Copyright 2013 ABC News Radio