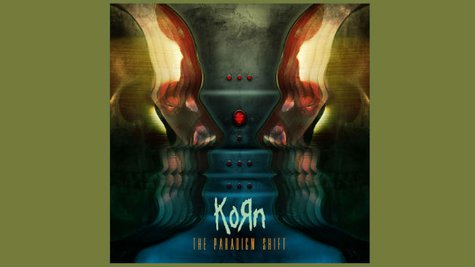 With about two months until the October 1 release of Korn 's The Paradigm Shift album, the band has unveiled the official cover art for the set on their Facebook page . The cover's an attention-grabbing one, featuring a pair of partially x-rayed heads facing each other against a metallic background.
According to Revolver , The Paradigm Shift will feature 11 new songs. A deluxe version of the album will be released as well, which contains the additional tracks "Wish I Wasn't Born Today" and "Tell Me What You Want."
The Paradigm Shift marks the return of guitarist Brian "Head" Welch , who quit the band in 2005.
Here's the track list:
"Prey for Me"
"Love & Meth"
"What We Do"
"Spike in My Veins"
"Mass Hysteria"
"Paranoid and Aroused"
"Never Never"
"Punishment Time"
"Lullaby for a Sadist"
"Victimized"
"It's All Wrong"
"Wish I Wasn't Born Today (deluxe version)
"Tell Me What You Want" (deluxe version)
Copyright 2013 ABC News Radio