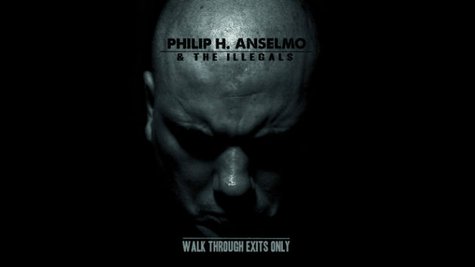 While Phil Anselmo 's debut solo album, Walk Through Exits Only , won't be released until Tuesday, the former Pantera frontman is giving us something to tide us over until then. RevolverMag.com is currently streaming every song from the upcoming release.
Walk Through Exits Only includes eight tracks, with Anselmo backed up by his new band The Illegals , which features ex- Superjoint Ritual guitarist Marzi Montazeri and Warbeast drummer Jose Manuel "Blue" Gonzales .
You'll get your chance to hear the songs performed live when the band hits the road for a string of tour dates starting July 31 at Cain's Ballroom in Tulsa, Oklahoma. Visit PhilAnselmo.com to view the full itinerary.
Here is the track list for Walk Through Exits Only :
"Music Media Is My Whore"
"Battalion of Zero"
"Betrayed"
"Usurper Bastard's Rant"
"Walk Through Exits Only"
"Bedroom Destroyer"
"Bedridden"
"Irrelevant Walls and Computer Screens"
Copyright 2013 ABC News Radio