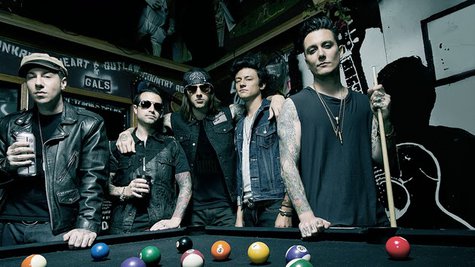 Bad news for Avenged Sevenfold fans: the band has canceled Tuesday's concert at the La Crosse Center in La Crosse, Wisconsin, due to production incompatibility issues.
"We regret to inform our fans in La Crosse that we have only now learned that the production requirements for our current tour unfortunately are not possible in the La Crosse Center," said the band in a joint statement. "We will be back to the area soon to bring our fans the kind of show they have come to expect from us."

In other A7X news, the band will release their sixth studio album, Hail to the King , on August 27. To celebrate the album's release, the guys will play a free show as a thank-you to their fans at the Hollywood Palladium on August 26.
Copyright 2013 ABC News Radio