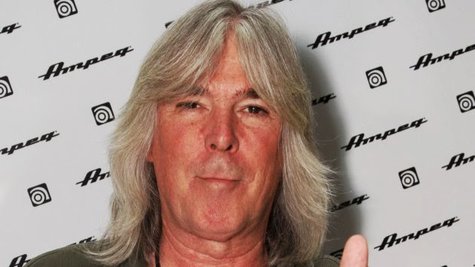 When it comes to buying and selling property in New York City, money talks -- just ask AC/DC bassist Cliff Williams . The 63-year-old rocker apparently made a nice profit recently when he sold a modest-sized condominium he owned in the Big Apple. According to the Corcoran Group Real Estate's website , the two-bedroom, 1,200-square-foot apartment was purchased for $2.3 million, while PropertyObserver.com.au reports that the 63-year-old rocker laid out $1.25 million for the condo back in July of 2004.
Located in the West Village section of the city, the renovated digs feature a pair of private terraces and ornate wood trellises, as well as a custom-designed kitchen boasting granite countertops and a bar area. There are also two bathrooms, one of which has a marble-tile floor, a marble sink and a large whirlpool bathtub.
AC/DC has been on hiatus since wrapping up their world tour in support of their 2008 studio effort, Black Ice . In an interview with BackstageAxxess.com this past March, Williams revealed that work on a follow-up album is coming along slowly.
"We're still getting over the last tour, so we're just hanging out and doing stuff," says the Rock and Roll Hall of Famer. He adds that guitarist Malcom and Angus Young are "writing some material and when they've got some stuff together they'll give us a holler."
Copyright 2013 ABC News Radio