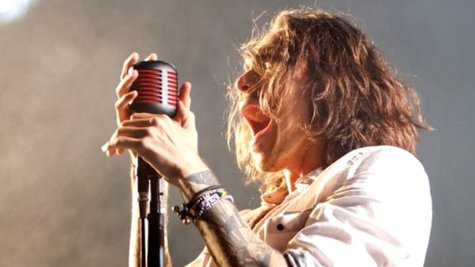 Incubus frontman Brandon Boyd is ready for you to check out another track from his solo project under his new moniker, Sons of the Sea .
After posting previews "Where All the Songs Come From" and "Lady Black," the singer has just unveiled a lyric video for "Come Together," the third cut from Sons of the Sea's recently-released debut EP, Compass . The four-minute clip features Boyd flipping pages in a notebook that features the song's lyrics, along with footage of a woman dancing wildly to the track. The video is currently streaming at Fuse.tv .
Boyd says that while the track is basically "about sex," the song's lyrics were inspired by a famous scene in a popular film from 1982. "I had a strong visual reference for how I wanted the song to sound," he tells Fuse. "The scene in the movie Fast Times at Ridgemont High where Phoebe Cates comes out of the pool in slow motion, water spraying everywhere, and she undoes her bikini top to show the world the glory."
Copyright 2013 ABC News Radio