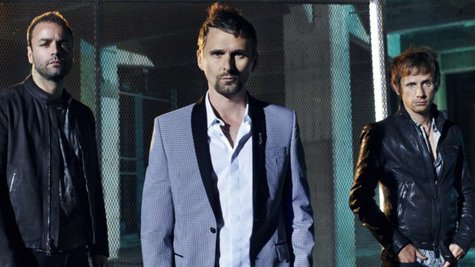 Even though it's only been about three months since Muse released their Grammy-nominated sixth studio album, The 2nd Law , the band is already in talks to create their seventh. Drummer Dominic Howard says while he and frontman Matt Bellamy have begun discussing concepts for the next album, fans shouldn't expect to get their hands on it anytime soon.
"We've been kind of having those conversations, but really we've just literally started touring," he tells Billboard . "We tend to feel like we need to finish touring one album before we start anything else rather than starting an album on the road. We like to finish a chapter and start afresh, so it'll be a couple of years, probably."
Howard adds that while Muse has scored nominations at next weekend's Grammy Awards for Best Rock Album for The 2nd Law and Best Rock Song for "Madness," he's not expecting the guys to take home any trophies.
"It's amazing to be nominated again and certainly a surprise," he notes. "But it's stiff competition this year in our categories. Fingers crossed, but I've got no idea, really."
The Grammy telecast, which will feature performances from The Black Keys , fun. , The Lumineers and Mumford & Sons , airs February 10 on CBS.
Copyright 2013 ABC News Radio