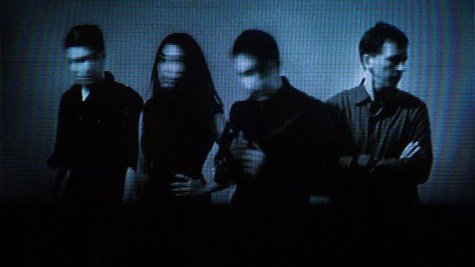 How to Destroy Angels , the side project from Nine Inch Nails frontman Trent Reznor , has released the track list for their first full-length album, Welcome Oblivion .
The upcoming record includes 13 tracks, several of which were featured on the band's second EP, An Omen , which was released last year. Welcome Oblivion will be available on CD, digital and vinyl formats on March 5. The vinyl version of the release will include two exclusive bonus tracks, "Unintended Consequences" and "The Province of Fear."
How to Destroy Angels includes Reznor, his wife Mariqueen Maandig , longtime NIN collaborator Rob Sheridan , and Atticus Ross , Reznor's writing partner on the Academy Award-winning soundtrack for The Social Network.
Here's the track list for the standard Welcome Oblivion CD:
"The Wake-Up"
"Keep It Together"
"And the Sky Began to Scream"
"Welcome Oblivion"
"Ice Age"
"On the Wing"
"Too Late, All Gone"
"How long?"
"Strings and Attractors"
"We Fade Away"
"Recursive Self-Improvement"
"The Loop Closes"
"Hallowed Ground"
Copyright 2013 ABC News Radio