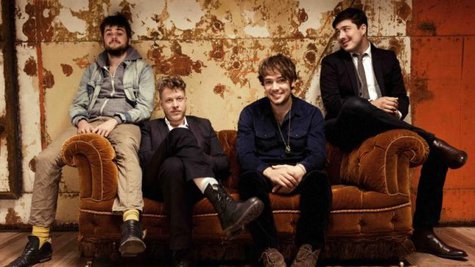 It's amazing that it's taken this long to count everything up, but the Recording Industry Association of America -- the folks who hand out gold and platinum awards -- has just released its final tally of who got to take home some heavy metal in 2012.
Mumford & Sons ' Babel scored a platinum award, certifying a million copies sold, while fun. 's Some Nights , The Lumineers self-titled debut album and Of Monsters and Men 's My Head Is an Animal each scored a gold certification for more than 500,000 copies sold.
Gotye scored one of highest-certified songs of 2012 with "Somebody That I Used to Know," which sold six million copies.
Finally, some of the artists who got their first-ever platinum awards for their 2012 singles included Imagine Dragons for "It's Time," Of Monsters And Men's "Little Talks" and The Lumineers for "Ho Hey."
Copyright 2013 ABC News Radio