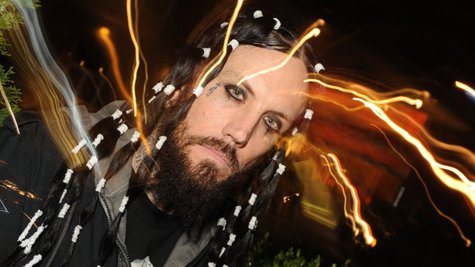 As previously reported, former Korn guitarist Brian "Head" Welch will rejoin the band at the upcoming Rock on the Range festival, which takes place May 17-19 at Columbus Crew Stadium in Columbus, OH. Welch says that while a set list for their performance has yet to be created, he has an idea of what the band will play during their concert.
"Obviously, all the hard-hitting, energetic classics, where people lose their mind -- those will definitely be there," he tells Rolling Stone . "Because those are the funnest ones to play."
In addition to performing with Korn at Rock on the Range, Welch will perform two full concerts with the guys later this year in Germany. Those shows will take place at the Rock am Ring and Rock im Park festivals on June 7-9, in the towns of Nürburgring and Nürnberg, respectively.
However, just because Welch has a few dates scheduled, fans shouldn't expect the guitarist to join the band for a full tour anytime soon. "We're going slow," he notes. "We're hanging out when I've got time…but I'd say anything is possible right now."
Copyright 2013 ABC News Radio