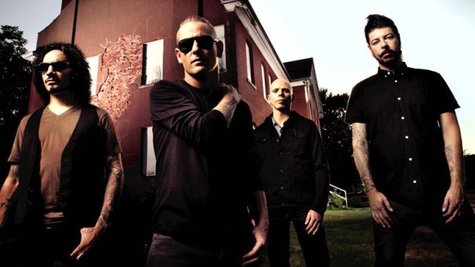 In April, Stone Sour will release the second installment of their concept double album, House of Gold and Bones , as well as the first issue of a comic book series based on the record. Frontman Corey Taylor says that creating the comics is essential so that he can begin work on his next project: turning the album into two feature-length films.
"The lyrics [on House of Gold and Bones ] basically ghost in and out of the narrative for the short story that I wrote that's included in each disc," he tells The Aquarian Weekly . "The comic books are actually an adaptation of that short story. Once [the comic] comes together, I'll be able develop the [movie] scripts and bring everything together."
While House of Gold and Bones Part 2 doesn't have a firm release date yet, the first issue of the House of Gold and Bones comic book mini-series will be available on April 17.
Copyright 2013 ABC News Radio