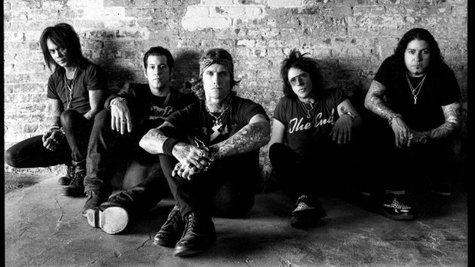 Buckcherry has a new movie headed our way. Guitarist Keith Nelson says that during the songwriting process for the band's upcoming album, Confessions , frontman Josh Todd wrote a screenplay which Buckcherry is now planning on making into a film.
"Josh started to write the screenplay, which started to dictate where he was going lyrically [on Confessions ]," he tells Lithium Magazine . "Now we have a record that stands on its own and a phenomenal screenplay, but they don't need each other to actually work."
Nelson adds that while the film has yet to be produced, it is expected to have a running time of "under an hour." "We still haven't shot it yet, but we've got so many things in place to do it," he explains. "We're just waiting on the final business things to get in line so we can complete it."

Confessions, which arrives in stores on February 19, includes 13 tracks and features a central theme focused on the seven deadly sins: wrath, greed, sloth, pride, lust, envy, and gluttony. Buckcherry has said that they'll be previewing songs from the new album on their upcoming tour dates with Kid Rock and Hellbound Glory . That outing kicks off on February 2 at the Sprint Center in Kansas City, MO.
Copyright 2013 ABC News Radio