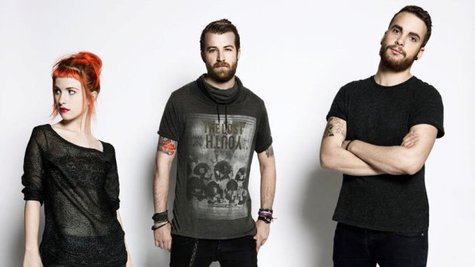 Hayley Williams is perfectly happy being the lead singer of Paramore . While the frontwoman may have contemplated pursuing other careers after brothers Josh Farro and Zac Farro left the band in 2010, she never considered making a solo album.
"[There's] definitely no solo stuff in the works," she tells BBC Radio 1 Newsbeat . "Even if it had crossed my mind, there was no time."
Williams adds that while the split with the Farro brothers was difficult, it helped to bring the band closer together while they recorded their upcoming self-titled album, due in stores on April 9. "We've been through a lot but it got us to this point," she notes. "We feel like we have the best record we've ever made. We're in the best headspace and our friendships have just honestly become stronger."
Paramore recently posted a stream of " Now ," the first single from their self-titled album. In addition to checking out the track online and at the band's website , you can purchase it on iTunes .
Copyright 2013 ABC News Radio