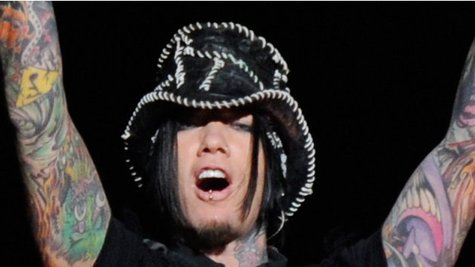 During Guns N' Roses recent tour, fans have complained about waiting for hours past the scheduled start time for the band to take the stage. Guitarist DJ Ashba says that the lengthy concert delays aren't the band's fault and that their elaborate stage show is really to blame.
"We have a huge rig and pyrotechnics so often it's the case of fitting all that into the venue," he tells Australia's Yahoo!7 News . "[The criticism from fans on social media] kills us as a band because we're not doing any of this on purpose. Our main goal is to go and give the fans a show they will never forget and we understand how expensive tickets are."
Ashba adds that frontman Axl Rose is getting misrepresented by the press as a rather angry person, noting that the singer has a great sense of humor that people outside the band rarely get to see. "I think a lot of people and the press try to blow it up and say he's an a**hole but everyone can be an a**hole if you get them on the wrong day," he reveals. "One thing people don't seem to get is that he's genuinely funny and he's always joking around and telling stories to make people laugh."
Guns N' Roses are currently on a touring break, but they will be hitting the road with opening act ZZ Top for a number of shows in Australia beginning March 9 in Perth running through March 20 in Brisbane.
Copyright 2013 ABC News Radio