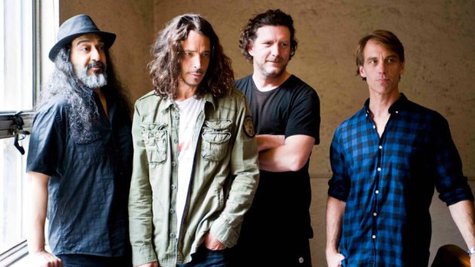 The producers of the Rock on the Range festival have scored some of the biggest names in rock to perform at this year's event.
Soundgarden , Alice in Chains ,and Smashing Pumpkins will be performing at the seventh edition of the fest, which takes place May 17-19 at Columbus Crew Stadium in Columbus, OH. "We're really looking forward to returning to Rock on the Range with a batch of brand-new killer Alice tunes to play for everyone," says Alice in Chains guitarist Jerry Cantrell in a statement.
Other bands set to take the stage during the event include Bush , Stone Sour , Three Days Grace , Papa Roach , Volbeat , Buckcherry and Sevendust , to name a few. In addition, Korn has revealed that they'll be performing with former guitarist Brian "Head" Welch at the event. "Head is back!!," declares Korn frontman Jonathan Davis in a statement. "Rock on the Range is going to start it all off!! Get ready, we are going to hit it hard!!"
Two-day weekend stadium tickets for the festival start at $89.50 will go on sale starting January 30. See the full lineup at RockOnTheRange.com .
Copyright 2013 ABC News Radio