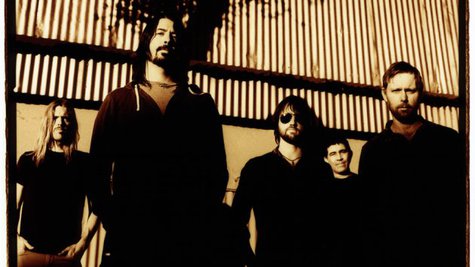 Taylor Hawkins has no doubt that the Foo Fighters will go on for years to come. The drummer says that fans shouldn't worry about frontman Dave Grohl 's remarks at last year's Global Festival, where he declared that he wasn't sure when the band would play another live show. He says the band is stronger than ever.
"I think the Foo Fighters [have] a never-ending future...we're like family," Hawkins tells HitFix.com in a video interview. "I don't think [Grohl's statement] was meant to be dramatic. We should have said nothing, then everybody would be really happy when we came back."
While the Foos are technically on an indefinite hiatus, every member of the band is involved with Grohl's Sound City Players , a band comprised of some of the artists who appear in his Sound City documentary. Your next opportunity to see the Foos in action as part of the Sound City Players will be on January 31 at the Hollywood Palladium in Los Angeles, California. That's the same day that Sound City hits 44 movie theaters across North America for a special, one-night-only screening.
More dates for the Sound City Players will be revealed in the coming weeks.
Copyright 2013 ABC News Radio