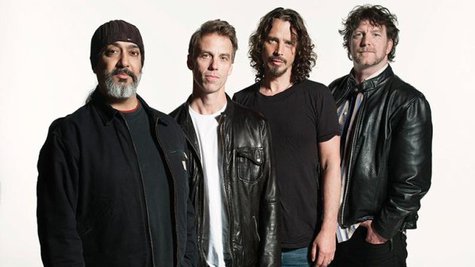 Frontman Chris Cornell says that Soundgarden is enjoying their reunion and that the band may continue on after they're done supporting their first album in 16 years, King Animal .
"I think the overall attitude about keeping it going and the way we want to treat it to keep it going is really good," he tells Billboard.com . "There's nothing stopping us from continuing to make records and continuing to play shows, that's for sure."
While Cornell adds that that "every time we're in a room we're coming up with something new," fans shouldn't expect to get a new album from the band anytime soon.
"We had a good experience making [ King Animal ], and since we've come back together everything has been kind of that way," Cornell explains. "Our attitude is that we're doing this because we love it and because it matters to us and not for any other reason, and everything else kind of takes care of itself."
Copyright 2013 ABC News Radio