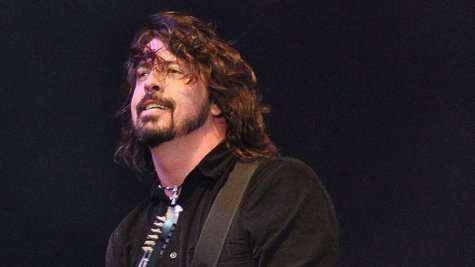 Back in 1991, Nirvana recorded their breakout album, Nevermind , at Sound City Studios in Los Angeles. Former Nirvana drummer Dave Grohl says that he believes Sound City Studios' analog recording console, the Neve 8028, is directly responsible for the album's success.
"I consider that board to be responsible for the person I am today," Grohl tells the Los Angeles Times . "Had it not been for that board, who knows what Nevermind would've sounded like. And who knows if anyone would ever have heard of Nirvana."
The Neve board, which Grohl now owns, was the inspiration behind creating his documentary Sound City , which profiles the legendary studio and all of the iconic albums that have been recorded there over the years. "I wanted to talk about the human element in music," he explains. "I wanted to talk about technology and how it's impacted the way we make music and the studio industry."
While Sound City recently had its premiere at the Sundance Film Festival, the documentary will be shown in a select number of movie theaters across North America -- for one night only -- on January 31, before being released digitally on February 1. The film's soundtrack, Sound City -- Real to Reel , will arrive at all the usual outlets on March 12.
Copyright 2013 ABC News Radio