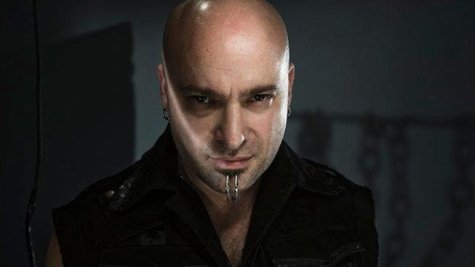 Frontman David Draiman says that it was necessary for Disturbed to go on an indefinite hiatus in order for him to work on new projects and grow as an artist.
"I think that the hiatus was more about us stepping away from something that basically encompassed our entire lives for 16 years and letting it breathe for a while, letting it sleep," he tells Revolver Magazine in a video interview. Draiman adds that the upcoming debut album of Device -- his new side project with former Filter guitarist Geno Lenardo -- will be "free of the confines of what Disturbed had to be" with "no limitations or preconceived notions."
Draiman notes that Distubred fans will enjoy Device's debut album, despite the fact that he explores new creative avenues on the upcoming release. "Even though there's definite darkness and heaviness on this record that will make the average Disturbed fan salivate like the Pavlovian dog…I think that I've gone places and the music goes places on this record that Disturbed has never gone," he explains.
Device's self-titled debut album will arrive at all the usual outlets on April 9. We'll get our first taste of the new music when the album's first single, "Vilify," arrives at radio on February 19.
Copyright 2013 ABC News Radio