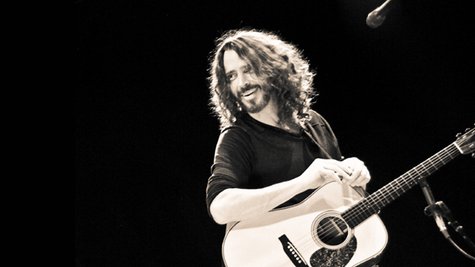 After the serious business of inauguration is over today, President Obama and thousands of special guests will be able to let loose and party at not one but two Inaugural Balls , one of which is so big that it'll be spread over five different exhibit halls of the Washington Convention Center. Both of the balls will feature some of music's biggest names, including Soundgarden 's Chris Cornell , who will perform solo at the Commander-in-Chief's Ball and will be joined by his band at the Inaugural Ball.
However, this isn't the first time that Cornell will be performing for President Obama: the singer headlined a concert to raise money for his re-election campaign last year in San Francisco.
Other stars who'll be entertaining the crowd include fun. , Stevie Wonder , Smokey Robinson , Alicia Keys , Katy Perry , Brad Paisley and Usher .
Here's a look at who's playing where tonight in Washington, D.C.:
Commander-in-Chief's Ball
Alicia Keys
Chris Cornell
Brad Paisley
Jamie Foxx
Jennifer Hudson
Marc Anthony

Inaugural Ball ( Halls A, B & C )
Alicia Keys
Brad Paisley
fun.
Glee cast
John Legend
Maná
Soundgarden
Stevie Wonder

Inaugural Ball (Halls D & E )
Alicia Keys
Black Violin
Far East Movement
Glee cast
Katy Perry
Smokey Robinson
Usher
Copyright 2013 ABC News Radio