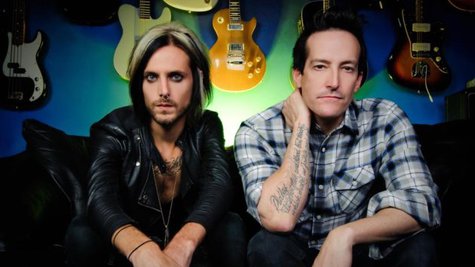 Filter has a new record label. The band recently revealed that they're now a member of the Wind-up Records family.
"We're excited to enter a new phase of our career with Wind-up," said frontman Richard Patrick in a statement. "They're expecting great things from us and we plan to deliver."
Fans can expect the band to release their follow-up to 2010's The Trouble with Angels through Wind-up sometime this year, and to announce a string of tour dates to support it.
"I'm happy to say that based on the demos I've heard, this new album could very well be their best to date," adds Wind-up Records President Ed Vetri . "Filter is more committed than ever to delivering great repertoire and bringing these songs to life at their live shows throughout 2013."
Copyright 2013 ABC News Radio