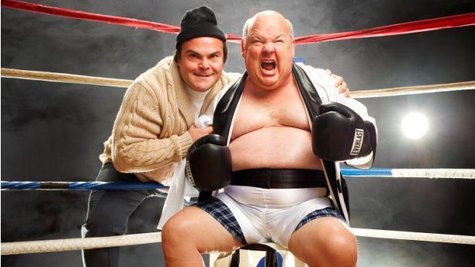 Tenacious D is getting into the music festival business. The duo has announced that they'll hold their first comedy-rock music festival, dubbed Festival Supreme, in October. In addition to sets by the D, singer Jack Black says he hopes the bill will feature a host of other well-known comedy-rockers.
"It's gonna be like Mount Rockmore, where you've got your Flight of the Conchords , your Lonely Island , your Tenacious D, your Zach Galifianakis , your Spinal Tap , your Eric Idle ," he tells Rolling Stone . "[But] there's no guarantee who's gonna be on the bill -- it might just be Tenacious D and "Weird Al" [ Yankovic ]."
Black adds that he plans to stage Festival Supreme at the Santa Monica Pier in Santa Monica, California on October 19.
Copyright 2013 ABC News Radio