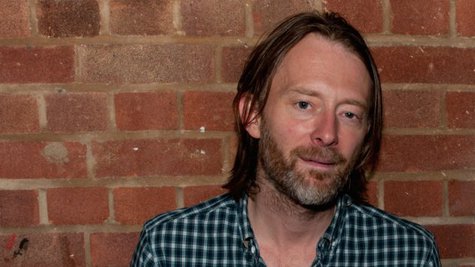 Thom Yorke is offering fans of Radiohead and Atoms for Peace -- his side project that includes bassist Flea from Red Hot Chili Peppers -- the opportunity to check out some previously unreleased tracks from both bands.
The singer has just posted online a 25-minute mix, which can be heard on DazedDigital.com , that features new remixes and unfinished versions of "Give Up the Ghost" and "Bloom" from Radiohead's latest album, The King of Limbs . It also includes "You Wouldn't Like Me When I'm Angry" and "The Grind," two Atoms for Peace tracks which aren't part of their upcoming debut album, Amok . In addition, two unreleased solo tracks from Yorke, "Cycles MK 3" and "I Don't Need an Excuse," can be heard in the mix.
You'll get the chance to hear more from Atoms for Peace when Amok arrives in stores on February 26.
Here's the track list:
"Cycles MK 3" -- Thom Yorke
"You Wouldn't Like Me When I'm Angry" (unfinished remix) -- Atoms for Peace
"Mali: Kono, the Sacred Bird" -- Mali Musicians
"Proud Evolution" (Thom York 500quid remix) -- Liars
"I Don't Need an Excuse" (unfinished) -- Thom Yorke
"Bloom" (treatments) -- Radiohead
"Morning Shiver Down the Back Wood River" -- Anstam
"Give Up the Ghost" (Thom Yorke remix) -- Radiohead
"The Grind" (Average Joe vs Unless) -- Atoms for Peace
Copyright 2013 ABC News Radio